Tripawds is a user-supported community. Thank you for your support!
"I love to lay an ambush."
I think that would be Honey's theme in life. I know the other cats I have are not overly "typical cat" and I think Honey is the most typical cat of all my cats. She is also the biggest clown of any cat I've had. My first cat that was "my" cat and not a family cat liked to play "hide and seek" by ambushing me. I think Honey takes this to the extreme. I'm trying to go to sleep, absently scratch an itch, ATTACK! Wiggle a toe? pierced toes. Move my head, she grabs my hair, and then she gives me such a pathetic look I have to play with her.
I'm not her only victim, she hides under the dog food dishes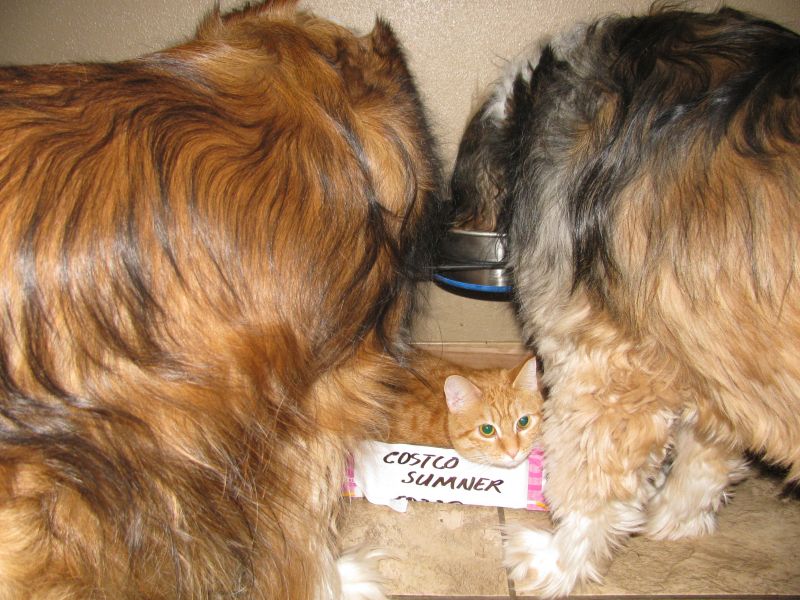 Hides inside the kitty toys to attack the other cats,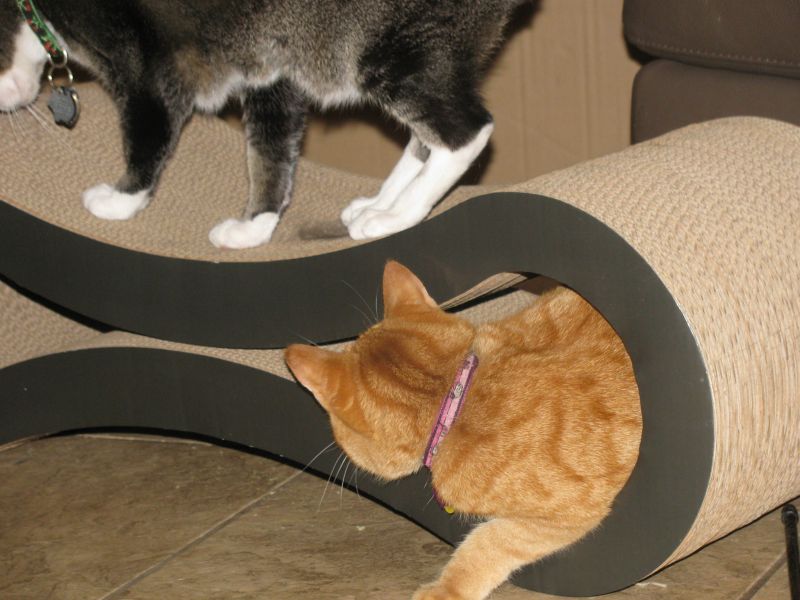 Yet somehow this cat has filled a hole in this house that we didn't even know was there. Sugar is TOTALLY in love with her and acting like a kitten, Teddy is infatuated with her and not yowling so much, and Pardner has another kitty to play with. I'm lucky, I've never had a problem introducing new animals to my existing group but I have never had a cat influence the others as much as this little tripod has.
No fear of doggies
beating up Teddy